The operating part of the Team has moved to Esperdyne, managed by Mr McIntosh
Update:
Mr Roth is now semi-retired, joined by Ms Thorndike and working on projects you can see at: http://www.thrivesmedia.com/
Ms Goncharova is now a CPA and runs http://financealpha.com/
Mr Klatsy and Mr Peck have moved to Esperdyne
Ms Lynn, Ms. Schanfeld and Mr Miles have moved on to other ventures
---
---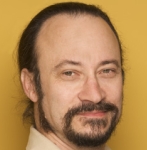 Richard Roth, CEO, Founder
Rich Roth, CEO and CTO of TNR Global, has been in the computer field for over 40 years and has been involved in development and marketing software products for personal and larger computers since 1975. Under his direction, TNR has grown into a leader in the field of enterprise search implementation. Rich Roth is an expert in software design and in cross-platform computer technology. Rich has been a UNIX user, administrator and developer since the early 1980's, and assisted with early business planning for RedHat Linux. He was a member of the Homebrew Club at Stanford, a founding board member and webmaster at Hidden-Tech and numerous business and technical organizations. Masters of System Engineering, Rensselaer Polytechnic Institute, 1973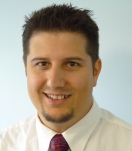 Michael McIntosh, VP, Enterprise Search Technologies
Michael McIntosh leads the technology development and innovation efforts for TNR's search engine and database development services. Michael brings more than 16 years of experience in large scale systems design and operation, online consumer product development, high volume transaction processing and engineering management. He has extensive experience developing, integrating and maintaining search technology solutions for companies such as FAST Search and Lycos. He spear-headed migration efforts from physical servers used for search engine clusters to cloud computing (Amazon) platform. Michael has worked with a number of Web 2.0 technologies, most recently developing a real-time Ajax-driven query keywords suggestion tool. He has hands on expertise with many tools, technologies and platforms including: Java, Python, PHP, Perl, Ajax, MySQL, HTML/XHTML, CSS, XML, and Unix/Linux.
Computer Management, ICM School of Business, 1995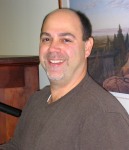 Michael Klatsky, VP, System Administration
Michael Klatsky has over a decade of experience in developing and deploying highly-available Internet systems. He is proficient deploying Amazon Web Services for use in development and production systems. His industry expertise includes administration of authentication, authorization, and accounting systems, client/server architecture, wireless Internet access networks, ISP architecture, distributed and cloud computing, particularly EC2, and single sign-on systems. Michael is proficient in deploying databases (Oracle, MySQL, PostgreSQL, Berkeley DB, LDAP), mail servers (SMTP/POP/IMAP), wireless Internet systems, clustering and HA Systems, VOIP technologies, messaging systems, and anti-spam/anti-virus systems.
Westfield State College, 1989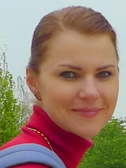 Natasha Goncharova, Managing Director, Co-founder
Natasha Goncharova is a co-founder of TNR Global. Natasha is responsible for TNR's operations management and business development. She has over a decade of experience in finance and business development. Prior to her work at TNR, she gained international experience in financial consulting (IBTCI) and in corporate finance. Her experience includes financial management, budgeting, and market analysis
CPA, State of Massachusetts, 2011
MBA, Isenberg SOM, University of Massachusetts Amherst, 2003
Masters of Finance, University of World Economy and Diplomacy, 1998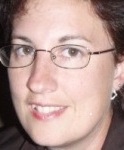 Karen Lynn, Director of Business Development
Karen has 20 years experience in sales and general management experience. She co-founded an Internet start-up business based on writing and publishing biographies and memoirs, serving as the VP of Sales and Marketing. She is knowledgeable about digital content, publishing, and e-reader technologies. In her role with TNR Global, she is responsible for the overall marketing, sales, branding, social media, PR, SEO/SEM, internal and external communications. She serves as a liaison for clients and the TNR technical team members on specific projects and co-collaborate on the overall management and direction of the company.
Bachelor of Science, HTM Program, Isenberg SOM, University of Massachusetts Amherst, 1992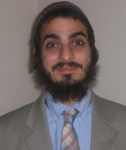 Jeff Peck, Senior Software Engineer
Jeff is a highly skilled web developer with 11 years of experience working on web related projects. He specializes in PHP frameworks and is also proficient in Perl, Python, and other web server technologies including Apache Solr. Jeff has successfully completed training from Lucid Imagination on Apache Solr. He has worked extensively with front-end technologies such as Prototype and jQuery, as well Actionscript 3, Flex, and other technologies such as Cocoa and iPhone development.
Masters of Computer Science & Engineering, Cryptography & Computer Security, University of Connecticut, 2007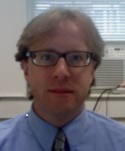 Chris Miles, Senior Software Engineer
Christopher Miles has over 15 years experience developing custom software solutions for the enterprise. He has constructed solutions that include managing mailing lists and response data for direct marketing; collecting, organizing and reporting on real estate information for appraisers and streamlining the sharing of patient data between health care organizations and the physicians of their patients. His expertise in a wide range of frameworks and tools allows him to concentrate on a solution that best fits the customer and their business practices.
Information Systems, Springfield Technical Community College, 1996
Tamar Schanfeld, Joomla Project Manager
Tamar manages Joomla! projects at TNR Global, including ShofarSites. She is an experienced technical and marketing writer, and has written manuals, specifications, user guides, and articles for high tech and financial firms in the United States and Israel. She specializes in making technical material interesting and accessible to both technical and non-technical users.
Marlboro College, 2001
Laurel Thorndike, Social Media Specialist, Artist
Laurel develops content and graphics for TNR Global published sites, including WeLoveMuseums.com, ShakerStudies.info and clients. She is an integral member of the content team researching topics and locations, and expanding the reach of these sites. She is a professional painter and graphic artist developing elements and designs for these sites and clients.
SerahRose Roth, Site developer, Graphic Artist, Social Media Specialist.
Serah develops strategies for TNR Global published sites. She develops content and graphic design and elements. She is a key maintainer of the site infrastructure specifically for WordPress sites. She is a professional actor and director and founder of the Ganemeed Theatre project,