Publishing Companies / Online Directories / News Sites


Creative Media Group (CMG) partnered with TNR Global to implement the most comprehensive industrial web search engine based on the FAST ESP solution and to  provide search for ThomasNet.com, the world's largest industrial directory. The system searches both web content and company databases; it receives over 2 million queries and 20 million page views per month. By implementing FAST ESP, ThomasNet.com, a hundred year old publishing company, advanced from printing voluminous (and expensive) paper catalogues to the foremost online advertising and information portal for manufacturers and distributors.
Higher Education Institutions – Digital Library, Nanomanufacturing Network, UMass Amherst
The University of Massachusetts, Amherst, chose TNR Global for Web/Database Development of Internano, a Digital Library and Clearinghouse for the Center for Hierarchical Manufacturing. The implementation required creating a custom module to integrate Lemur search into a Joomla! Open Source content management system.
Cloud Solution for Broadcasting Workflow Software Company – Myers Information Systems
Myers Information System contacted TNR Global for assistance with moving their systems into the cloud to
improve their technical agility as well as to improve security, redundancy and to promote these improvements to potential customers. TNR created a reference system and the documentation to allow Myers to deploy their own systems based on that reference by using Open Stack and Rackspace Cloud. As a result they can rapidly launch a new system for a client with all the tools they need in place and they have enhanced disaster recovery capability. This allows Myers to be agile in a more secure environment, and leave them better equipped to respond to their rapidly expanding market in broadcasting  "TNR Global did an outstanding job and we were impressed with their professionalism, industry knowledge and fee structure. We would certainly recommend them to anyone who was seeking to improve their enterprise search and/or cloud computing solutions." –Crist Myers, President & CEO, Myers Information Systems.
Fast Enterprise Search Implementation – Allegis Group

Allegis Group is a multi-billion dollar company providing staffing and recruiting services throughout the United States, Canada and Europe. TNR Global participated in the upgrade of FAST FDS 3.2 to FAST ESP 5.0 to power search for their TeamTrak applicant database.
IBM OmniFind Yahoo! Search Implementation – Arbor Networks, Inc.
Arbor Networks, a leading network security provider, contracted TNR Global to provide support for the company's corporate site, and to implement the site search based on IBM OmniFind Yahoo! edition.
Enterprise Search Component – Joomla!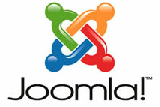 The Enterprise Search Component for Joomla!, is a standard Joomla component that can be installed into the Joomla! Open Source content management system. The component and a matching search module provide the Joomla! site with advanced search capabilities and functionality.
---
Not-for-Profit Projects – Local Community Support
Fostering the Arts and Culture Project of Greater Franklin County, Massachusetts Cultural Council

TNR Global created a portal site for Mass Art and Culture, based on the Joomla! open source content management system. The portal includes an index of artist profiles in Greater Franklin County, a calendar of events, and a forum based on Simple Machines Forum software. Fostering the Arts and Culture of Franklin County Is a group of unique partners working to grow the creative economy in Franklin County, Massachusetts by influencing spending, growing employment, creating a regional identity, and generating interest and excitement in the cultual community of Franklin County.
Greenfield Local Culture Council
The Greenfield Local Cultural Council members aim is to enhance arts and cultural events in Greenfield.  The Council's goal is to support a range of activities that broaden participation and attendance from every facet of the community.
Creative Economy Summit 2012
The Creative Economy Summit is a meeting organized by the Fostering the Arts and Culture project. This summit is designed to bring the community idea together to create synergy to propel our cultural growth and community.